EBY Seamless Sakura Thong Panties in
sakura
Thong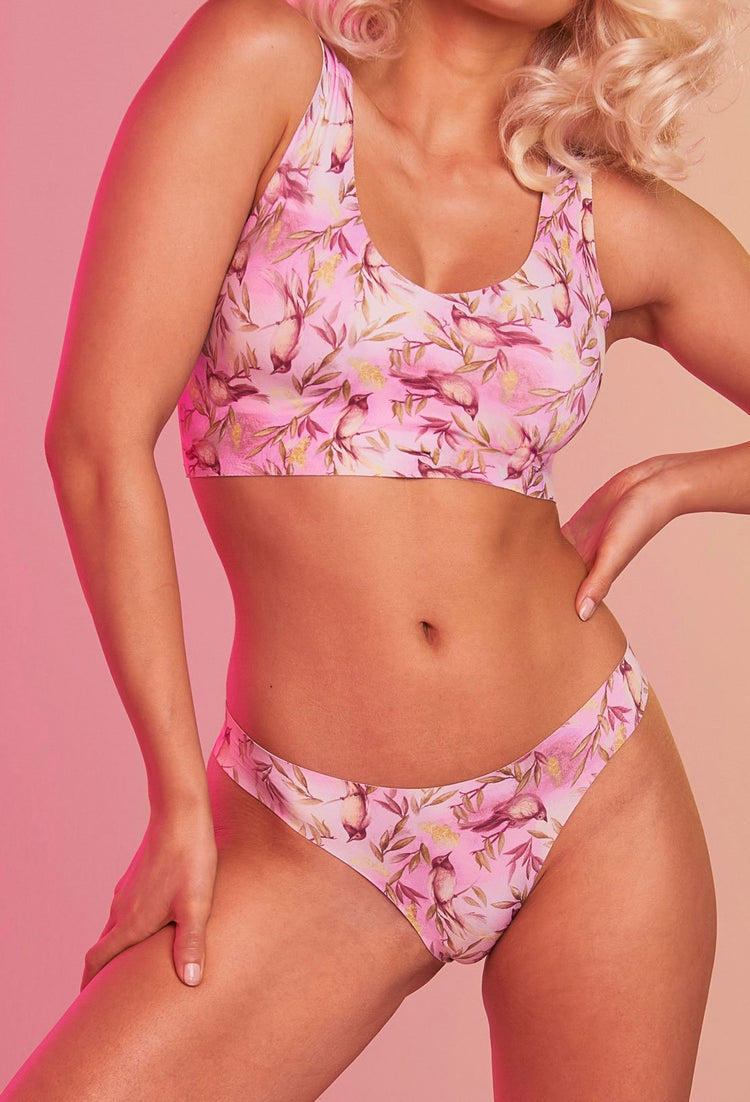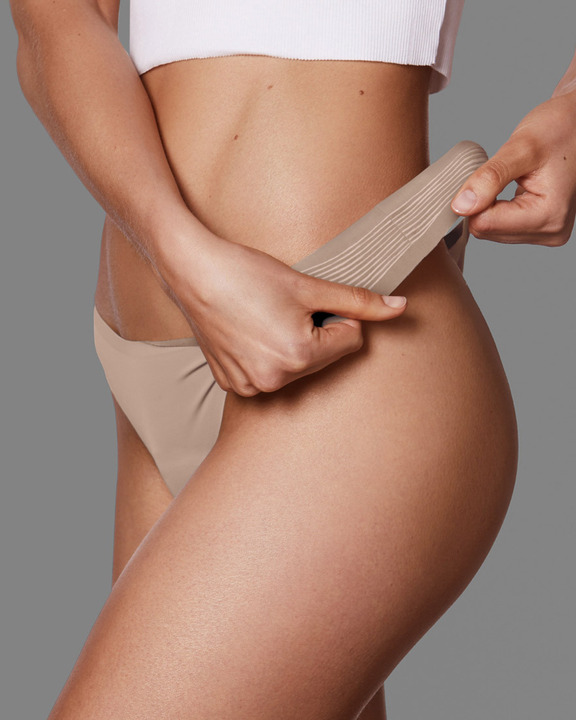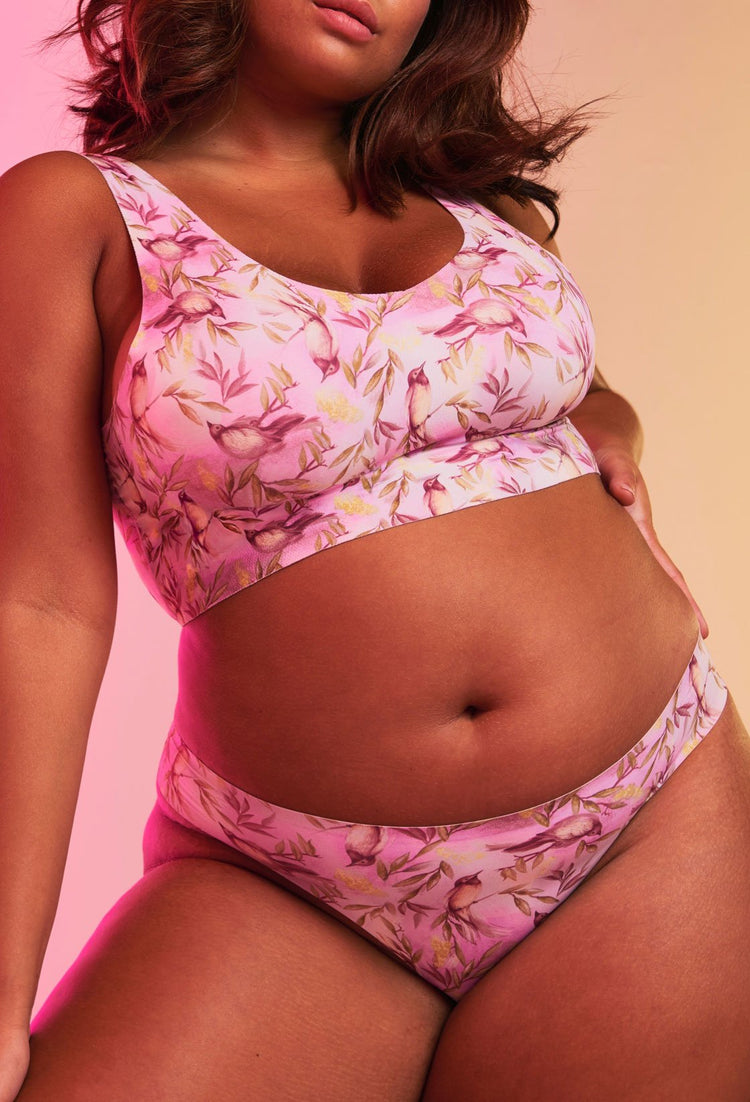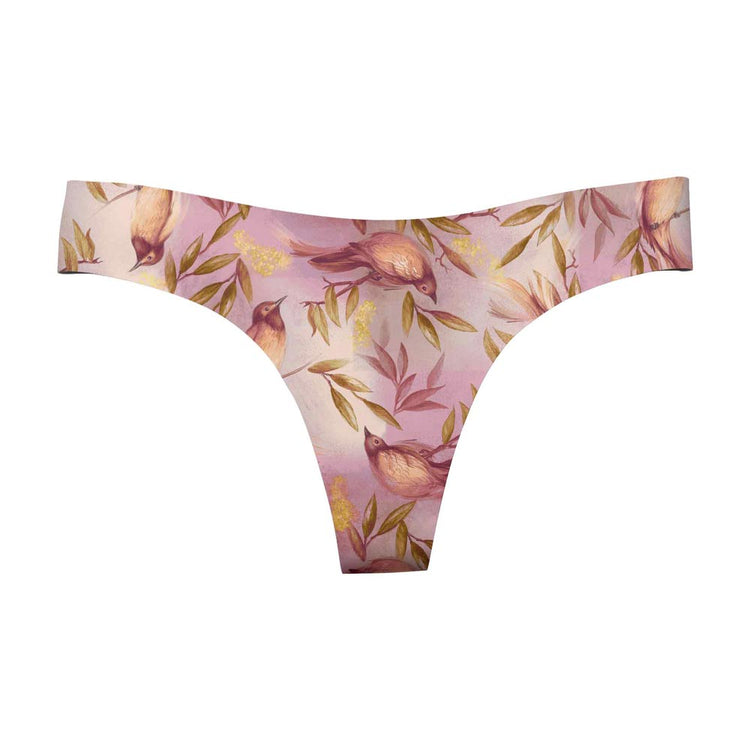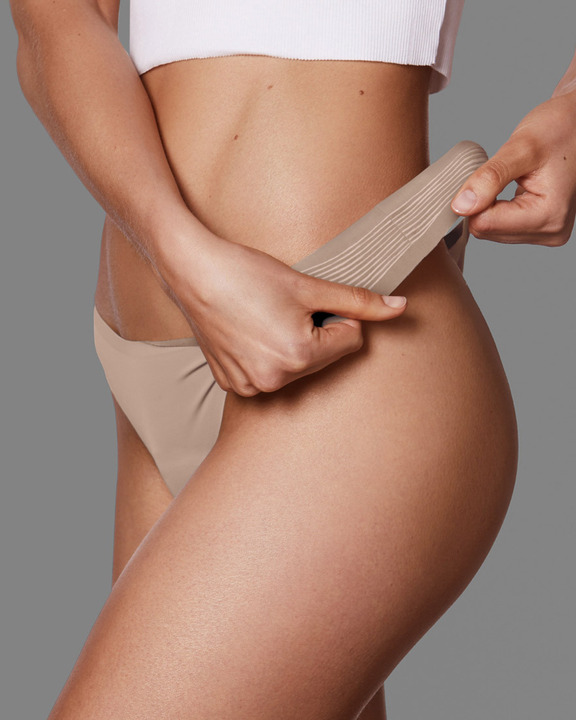 Thong
100% fit guarantee

We turn every purchase into business loans
Details

Our Seamless thong has a flattering curve, this perfect piece contours your body, meaning no panty lines. This thong stays in place all day long with our no-slip grip lining along the sides. Ultra-soft fabric crafted for comfort Cotton lining for health and hygiene No riding, sliding, or bunching

No-Slip Nylon Grip

No riding up, no slipping down, no silicone chafing

Fit

Front: Mid-rise
Back: No coverage
Leg: Standard shape
Side: Narrow

Material

85% nylon
15% spandex
100% cotton lining

Mission

Women's Empowerment

Your purchase empowers women out of poverty by offering them a hand UP, not a handOUT. EBY funds micro-loans for women worldwide to start their own businesses, enabling them to improve their communities and break the cycle of poverty for their children.

No Sweatshops

Our factory respects the balance between environmental, social, and economic performance and upholds the Women's Empowerment Principles we developed jointly with the United Nations. No sweatshops. Not fast fashion.
What our customers are saying
×